As a company working with trickle, you show that you are open for every applicant.
You can very easily post your vacancy on our job board. Trickle offers companies the opportunity to to create their very own account. Through the dashboard it's easy to add new job offers/vacancies.
On your own website you can always link to your Trickle job page. That way all applicants apply anonymously through our dashboard. This will remain the equal opportunities for each applicant.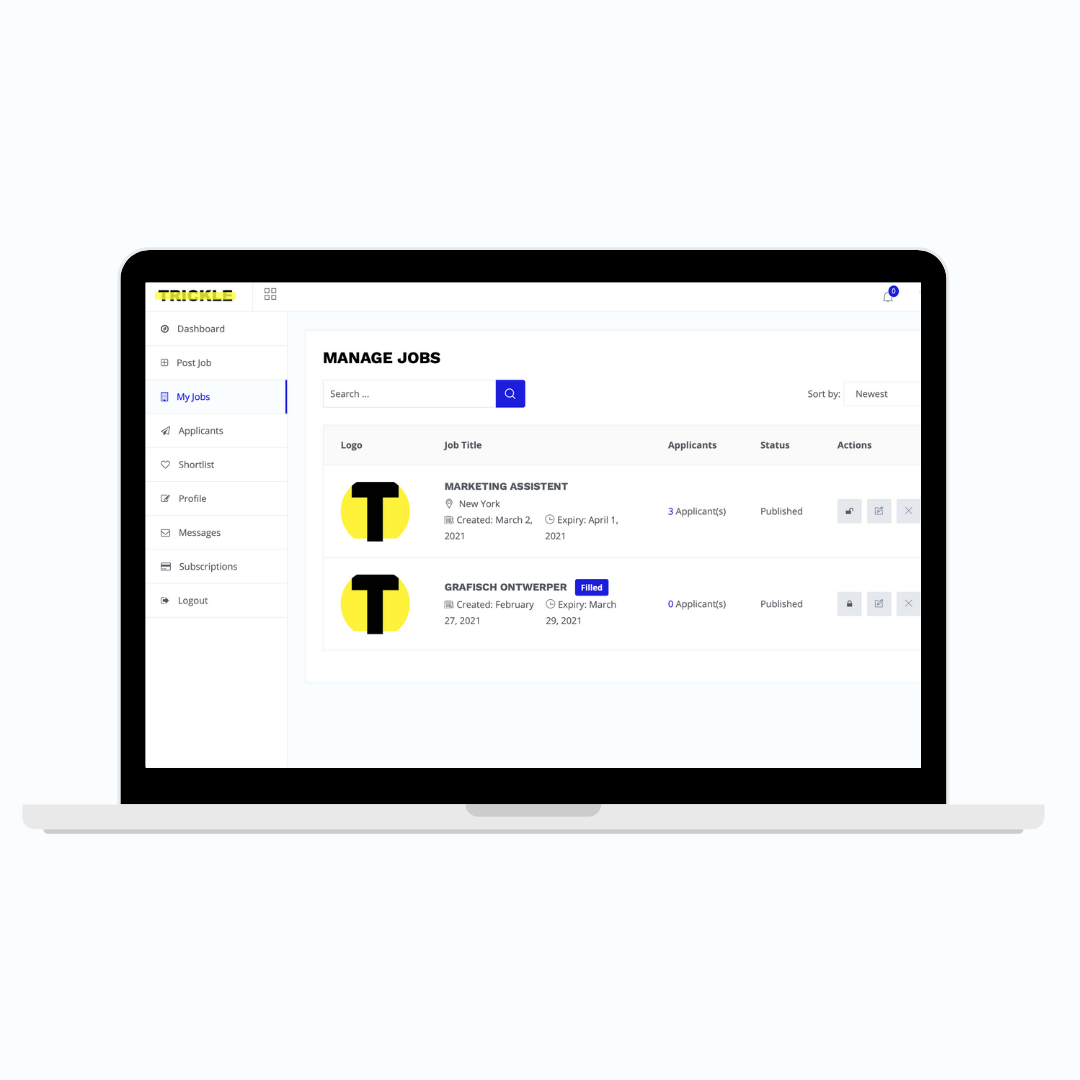 "We have successfully found our new Office Manager through Trickle. It was pleasant working with Nica: every question from our side was answered quickly and clearly. Very nice that Trickle enabled us to take responsibility for an inclusive recruitment policy. All in all, we had a very positive experience with Trickle. We will certainly do it again next time."
"At MediMaat we see the value of a diverse team. Trickle has given us insight into prejudices in the application process and efficiently put an end to this. I am very happy with the support and the result of Trickle. We will certainly work with Trickle again in the future!'
"We teamed up with Trickle to find a new marketing colleague. We did this because we believe that during these times it is important to make our contribution to equality and diversity in the workplace. Trickle has helped us fantastically with that. They work accurately, with passion and care. Their network reaches in different directions than our own network, which means that a striking number of candidates responded from other quarters than we are used to. By anonymising the personal data, we became aware of our blind spots and we could really judge on content and competencies. Through that way we have found a colleague who adds a new perspective to the existing team."