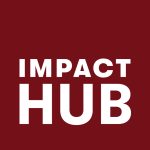 Impact Hub offers an unique ecosystem that supports entrepreneurial solutions to tackle key challenges facing the world today, such as creating a circular economy, a sustainable food chain & fashion sector and an inclusive society.
Our passionate team has already helped more than 4000 companies to become more sustainable and make more impact.
Impact Hub Amsterdam is part of the global Impact Hub network of impact entrepreneurs and innovators with more than 24,000 members in over 107 cities around the world.